LEARN TO SKATE PROGRAMS
SKATE CANADA's flag-ship learn-to-skate program is called CANSKATE and is based on Sport Canada's long term athlete development (LTD) principles. For beginners of all ages, children or adults, as well as for those wishing to improve their basic skills whether their focus be for figure skating, hockey, speed skating or just skating for fun.
Fun and exciting program features include awards, constant movement using fun circuits and energetic music to name a few. Most importantly it is a tested and proven curriculum and delivery method that guarantees skater success in developing stronger basic skills, and developing them faster. The badges also include specific skills that pertain to hockey, ringette, speed skating and figure skating. The result is a dynamic program that prepares ALL skaters for virtually every ice sport.
Our programs are taught by our energetic professional Skate Canada coaches who are specially trained and certified through the National Coaching Certification Program (NCCP). For more details about the program follow this link to Skate Canada's website
Programs run in two sessions: Fall (October to December) and Winter (January to April).
Program Assistants (PA's)
Cambridge Skating Club PA's are easily identified by their red jackets. Most are current club skaters or former club members. They are volunteers that:
Assist the coaching team
Enhance program delivery
Role model for the skaters
Friendly face
Spread the joy of skating!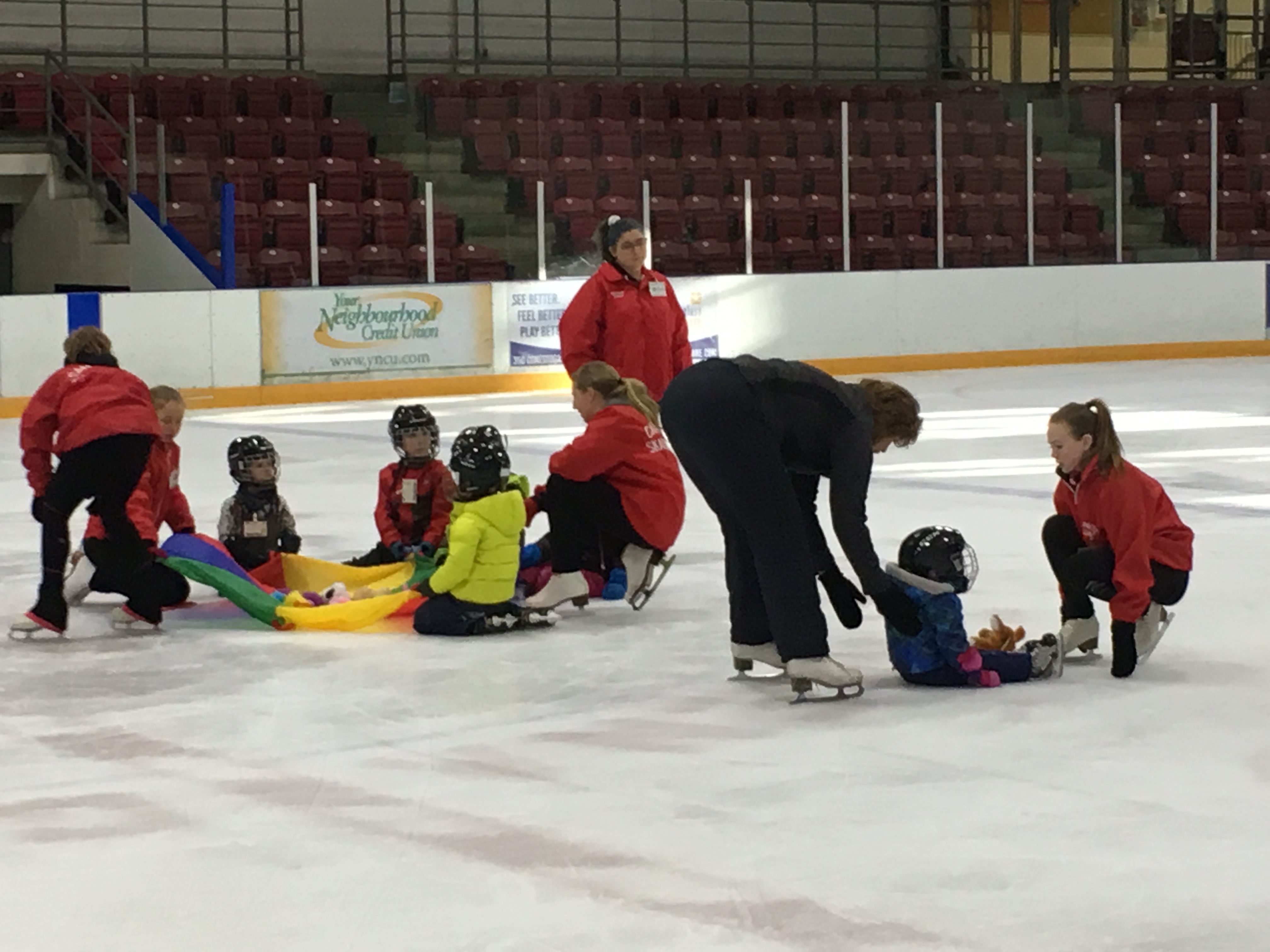 PRE-CANSKATE
Pre-CANSKATE is a 30 minute program for skaters age 3-5 years who have not yet experienced skating, but are ready to tackle the ice on their own. This is a fun, play oriented program to familiarize skaters with the ice. Skaters are with a Professional Club Coach and volunteer Program Assistants. Groups are a maximum ratio of 1 coach to 12 skaters.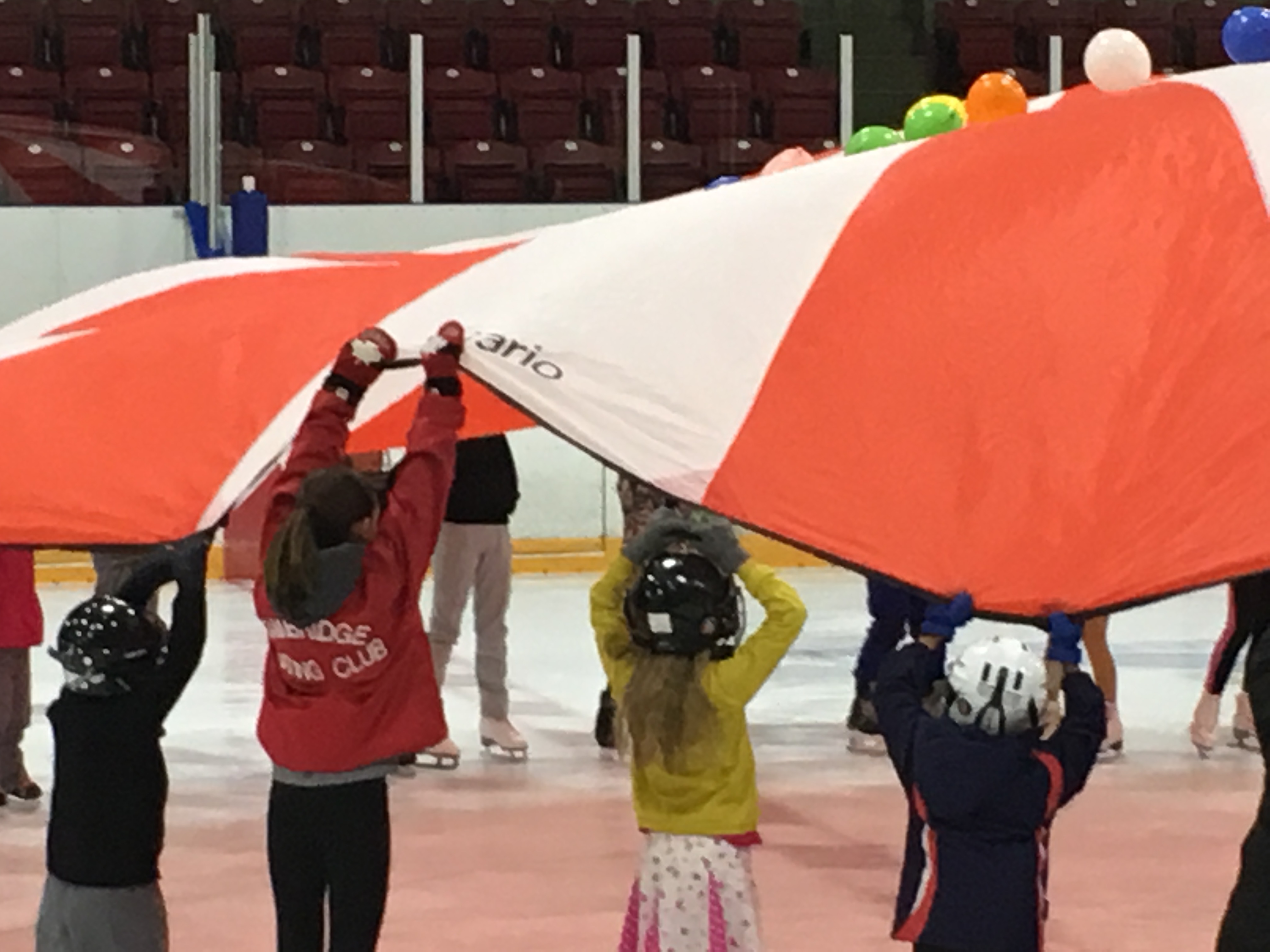 CANSKATE
CANSKATE is a fun and energetic 50 minute learn-to-skate program for skaters age 5 years and up. Skaters move through 6 stages of progressive skills at their own pace and are evaluated on a continuous basis. Skaters are with a Professional Club Coach and volunteer Program Assistants for 50 minutes. Groups are a maximum ratio of 1 coach to 10 skaters.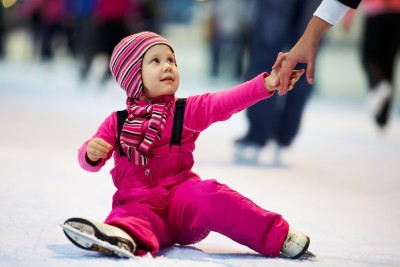 PARENT & TOT
A 30 minute program for skaters age 2-4 years who are challenged to tackle the ice on their own. Groups are a maximum ratio of 1 Professional Club coach to 10 skaters. One adult(18+) registers to assist their tot on the ice. Parents must have adequate skating experience. If they do not, they will be asked to find a replacement adult that can skate. The parent must wear a CSA hockey helmet, unless they have passed Canskate STAGE 6. Insurance for the adult is included in the fee.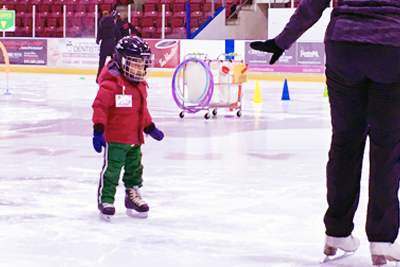 EARLY GLIDERS
An accelerated program for young talented skaters. Skaters must be invited by a professional coach into Early Gliders from Pre-CANSKATE. Small groups of 5 skaters.1-2x/week commitment. Group lessons are included in ice fees.