Mark your calendar....Fall 2023 Online Registration will be open on August 31, 2023
CANSKATE and STARSKATE programs are offered for adults in a fun and friendly atmosphere. Whether you have never skated, want to brush up on your skills or pursue Skate Canada Tests, AdultSKATE is the perfect program.
Our programs run in two sessions: Fall (September to December) and Winter (January to April)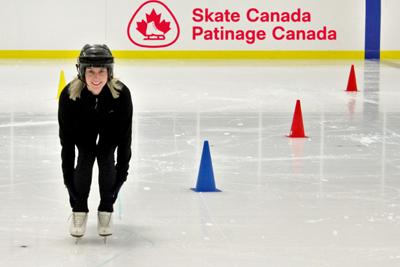 ADULT CANSKATE
Adult CANSKATE is a fun & friendly 50 min. group lesson program designed for adults of any age (18+) with limited or no skating background. Skaters progress through 6 stages at their own speed and are evaluated regularly. Skaters are instructed in a group by a Professional Club Coach and given individual feedback.
Saturdays: 8:30-9:20am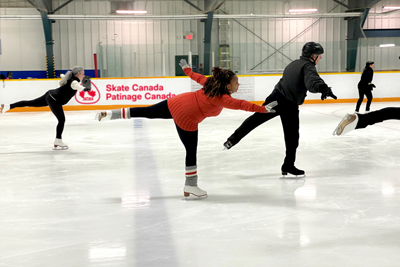 ADULT STARSKATE
Do you miss skating? We know that many former skaters do. Adult Starskate is a 60 minute group program where you can work independently or get feedback from a Professional Coach. You may also hire a Professional coach for private lessons if you want to pursue Skate Canada Tests, Competition or just have more coaching than the group session provides. Adult Starskaters that want more ice time may also register for the appropriate level in our regular Starskate program.
Saturdays: 7:40-8:40am