News
FLEXAFIT PROGRAM
posted Aug 26, 2022, 12:36 AM
We are very excited to announce a new sport specific off-ice class for the STAR 5-Gold skaters this fall. FLEXAFIT instructor, Jen, will instruct our Wednesday program with a Figure Skating specific focus consisting of some core, cardio, flexibility as well as jump and spin techniques. Signe will also visit us occasionally. We anticipate that this program will greatly strengthen our StarSkate program and we hope that the skaters will benefit from their expertise. Feel free to check out their website!
AGM AND AWARDS
posted Apr 26, 2022, 4:06 PM
We are excited to announce that on Saturday, May 14th from 2-4pm we will host our AGM and Awards Ceremony! It will take place in the lobby of Galt Arena Gardens. Everyone is welcome and each skating family gets a vote. All award recipients will be notified before the awards.
Joining the board is a great opportunity for parents to get involved with volunteering in the club. There are various specific positions available or you may choose to be a 'Director at Large'. Our volunteer board of directors meet regularly throughout the year to plan programs, fundraising and events for our skaters. Please consider joining your club's volunteer team.
2021/22 Board of Directors
President – Brianne Chornaby
Vice-President – Sheri Green
Past President – Norma Poyntz
Secretary -Crystal Laurie
Treasurer – Norma Poyntz
Coaches Rep – Donna Willard
Directors at Large – Darrell Oakley
Committee Chairs at Large
Fundraising Chair – vacant
Volunteer Chair -vacant
Events Chairs – Brianne Chornaby
Public Relations Chair – vacant
Recreation Chair -Becky Betts
Test Chair – Brianne Chornaby
Nomination forms were emailed out to all skating families. If you did not receive one, please email the club office at cambridgeskatingclub@gmail.com. To be considered a nominee, please submit a completed copy no later than Saturday, May 7th, 2022. Nominations will not be accepted from the floor.
We look forward to seeing you at the AGM and Awards! Masking in encouraged, but remains a personal choice.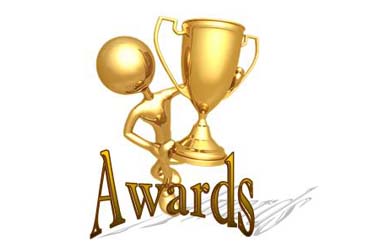 RETURN TO SKATING
posted Jan 27, 2022, 3:51 PM

We are thrilled to announce that our skating programs will return to the ice at Galt Arena on Monday, January 31, 2022. Hurray!
We thank you for your patience while we adjust the program calendar and registration fees on our website. Watch for announcements on our social media accounts, Facebook and Instagram.
We look forward to seeing you next week!