News
STARSKATE WORKSHOP
posted Oct 24, 2019, 12:22 PM
Cambridge Skating Club is pleased to announce that Michelle Wheeler, choreographer, will be our guest coach at the Fall 2019 Starskate Workshop on Wednesday, November 6, 2019. Michelle will be inspiring our STAR 1-GOLD skaters to explore creative movement to further enhance their music interpretation and artistry.
Sign up in the skating club office by NOV 4TH. Limited spaces are available.
Please note, that there will be no regular sessions on Nov 6th, only the starskate workshop.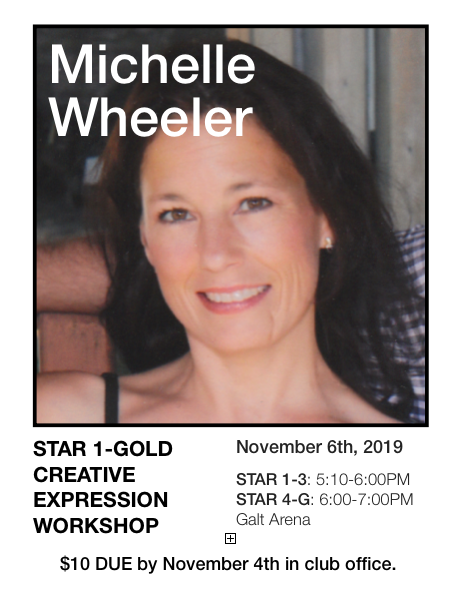 MABEL'S LABELS FUNDRAISER
posted Sep 1, 2019, 3:06 PM
It's that time of year again for your kids to loose their new things to the lost and found. We can help...Order Mabel's Labels to support our skating club and keep your kids things out of the lost and found!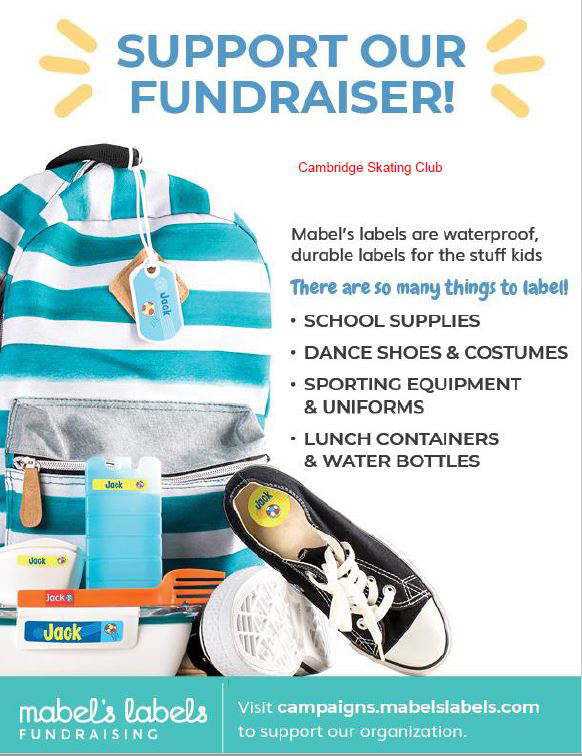 PRE-REGISTRATION
posted Sep 1, 2019, 2:46 PM
To our Pre-Registered Club Members...
We apologize for the recent glitch with our REGISTRATION link that we previously sent you... we should have it resolved very soon! You will be emailed a new link. Thank you for your patience.
REGISTRATION BEGINS
posted Aug 30, 2019, 3:58 PM
WELCOME TO OUR NEW WEBSITE!
Our NEW ONLINE REGISTRATION website is now open for previous members that "Pre-Registered" with us in spring 2019. Pre-registered skaters must register by September 5th via the emailed link in order to get the discount.
OPEN REGISTRATION will commence for all programs on September 5th here on this website. On that date, the link to register will be available. Please go to our SCHEDULE page for information about program days and times. Program descriptions and pricing will be available soon!
PROGRAMS BEGIN...
•STARKSATE(including Fast Track) - Monday, Sept 9th
•CANPOWERSKATE - Monday, Sept 16th
•PRECANSKATE/CANSKATE - Wednesday, Sept 25th
•PRE-POWER - Monday, Sept 23rd
•ADULTSKATE - Saturday, Sept 28th
See you at the rink!