Mark your calendar....Fall 2023 Online Registration will be open on August 31, 2023
News
MABEL'S LABELS FUNDRAISER
posted Sep 1, 2019, 3:06 PM
It's that time of year again for your kids to loose their new things to the lost and found. We can help...Order Mabel's Labels to support our skating club and keep your kids things out of the lost and found!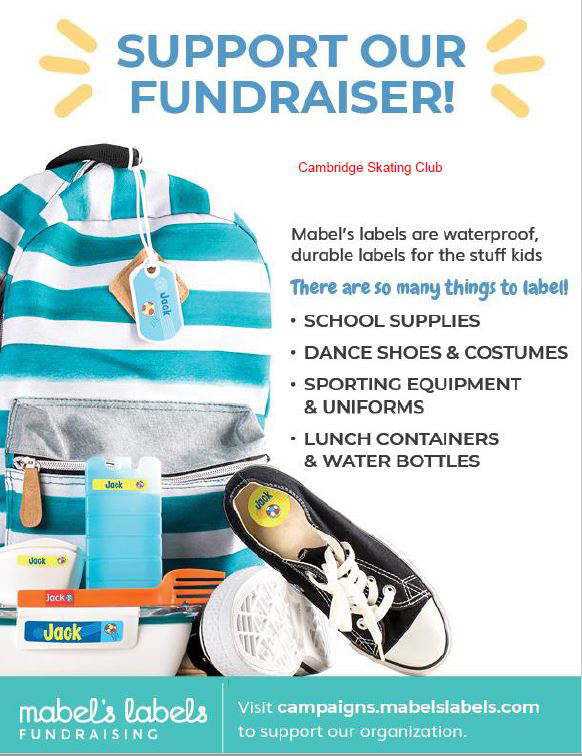 PRE-REGISTRATION
posted Sep 1, 2019, 2:46 PM
To our Pre-Registered Club Members...
We apologize for the recent glitch with our REGISTRATION link that we previously sent you... we should have it resolved very soon! You will be emailed a new link. Thank you for your patience.